A special moment: a little author glows in pride of accomplishment.

Video: PeKay's Little Author Story
Using very simple operations on the screen,
tell your story through PeKay the piglet
and friends. Print it out and you have a
one-of-a-kind original picture storybook.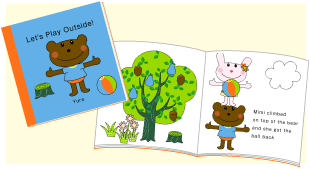 "PeKay's Little Author" nurtures
imagination and creativity;
an enrichment for children's lives.